TABE Webinar: Financial Resilience of Canadian Households in a Challenging Macroeconomic Environment
Gain insights on the financial resilience and well-being of Canadian households as they face high inflation and rising debt servicing costs. The latest February 2023 Seymour Financial Resilience IndexTM will shed light on how Canadians are navigating these headwinds and how their financial resilience has changed relative to June 2022.  What are some of the key insights at the national level that we are seeing so far this year?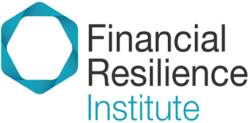 This event is organised and moderated by TABE board member Ksenia Bushmeneva.

CEO, Financial Resilience Institute
Eloise Duncan
Eloise Duncan is CEO and Founder of Financial Resilience Institute. She has lived and worked in six countries and is a Certified Management Consultant (C.M.C) and impact-preneur. The creator of the Institute's Index, Eloise has 25 years of experience in strategic consulting and financial services.
Discounted Rates
Logged in Members receive a discounted rate. Please login or proceed without membership pricing to sign up for this event.
Login
Continue without a Membership
Event Details
Virtual
Apr 04, 2023
1:00pm - 2:00pm EST
Event Registration
Public Attendee List
Aaron Aerts
J. MacGregor Taylor
Jasmine Batalla
Andaleeb Qayyum
Annie Zhai
Cristina Popovici
Charles St-Arnaud
Christopher Kuchciak
Robert Hogue
Kurt Anderson
Paul Jacobson
Tina Liu
Calinda Brown
Steve Dorey
Bradley Krause
Jingliang Xiao
Peter Norman
Caroline Whitby
Alan Arcand
dino radocchia
Jiangnan Ji
David Caldwell
James Fudurich
Sanjar Farzaneh
Eric Benyo
Joachim Ramm
Michael Veall
Iglika Ivanova
Steve Dorey
David Caldwell
Alex Ciappara
Sandra Dunn
Fanny Siauw-Soegiarto
Aaron Meyer
Tina Liu
Paul Jacobson
Bradley Krause
Leslie Preston
Steve Dorey
Sal Guatieri
Margaret Zafiriou
Jingliang Xiao
Jeremy Kronick
Darrell Leadbetter
Katherine Aciro
Steve Dorey
Dustan Woodhouse
Chris Langstaff
Brian Waterman
Kiefer Van Mulligen
Beverly Tennant
Samantha Cleveland
Charles St-Arnaud
Jeff Bennett
Fanny Siauw-Soegiarto
Marvin Cruz
Peter Weltman
Steve Dorey
Joachim Ramm
Raymon Kaduck
Edward Weisz
Caroline Whitby
surinder Suri
Mark Hayward
Margaret Zafiriou
Claire Fan
Bonnie Lemcke
Ksenia Bushmeneva
Angela Chen
Samantha Cleveland
kanishka gaggar
DEIRDRE POTHECARY
Maria Solovieva
Taylor Adams
James Fudurich
Joachim Ramm
John Grant
Doug Norris
D. Christopher Lawless
Mike Brown
Davis Dolan
Steve Dorey