Fighting Poverty without a Universal Basic Income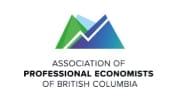 This talk reports additional results from BC's Basic Income Study, which was given access to linked administrative data on education, health, social services, and crime.  It reports that the strong majority of people who experience poverty, homelessness, substance abuse, and contact with BC Provincial Corrections as adults have not graduated high school and that it is straightforward to identify children who at the age of 10 already have a very low probability of completing high school for reasons other than a lack of ability.  We speculate on why this situation is allowed to persist and we propose a way forward.
Resources
Download the slides in PDF format: APEBC Webinar – Fighting Poverty without a UBI

CEO, Enterprise Economic Consulting
Bill Warburton
Bill Warburton has been using linked administrative data to investigate social policy issues in British Columbia for the past 35 years.  He is particularly interested in distinguishing between cause and effect and mere correlations, addressing questions such as:
Does graduating from high school reduce income assistance use, using principals as an instrument? (It does.)
Does receiving Income Assistance lead to more IA use, using verification officers as an instrument? (It doesn't.)
Does being taken into care worsen children's outcomes (using policy changes and social workers as instruments)? (It does.)
Do training programs for the disadvantaged increase employment (various instruments and approaches)? (In some cases.)
For the past four years he has been working on the Basic Income Study and its mandate to chart a course to a more just society.
Bill received his B.A. from Queen's University, M.A. from the University of Western Ontario and his Ph.D. from the University of London, all in economics.
CABE provides this information as a service to our members. Materials shown in the slides and/or video have been provided with the permission of the speaker(s). All rights belong to them unless otherwise indicated. CABE is not responsible for the accuracy or content of information contained. CABE is not responsible for, and expressly disclaims all liability for, damages of any kind arising out of use, reference to, or reliance on any information contained within this website.