Rhetoric vs. Results: Shaping Policy to Benefit Canada's Middle Class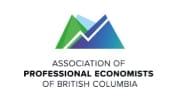 Canada's standard of living has been slipping. Between 1945 and 1976, parents could expect that their children would make twice the salary they did but today's parents would be waiting 400 years for that to happen. Despite a professed desire to help the middle class, governments have done very little to do so; they fail to address this issue at their peril.
For most of the past 40 years Canada has been in a "bad equilibrium" wherein real wages have essentially stopped growing.  In the absence of rising real wages the need for private sector innovation was reduced, resulting in lower investments in productivity-boosting capital, new products, and technologies.  Because the rate of productivity increase has fallen significantly, business is more and more focused on keeping labour costs low.  Stagnant real wages and a sense that workers are viewed as a cost to be minimized undermines workers' commitment to innovation and productivity improvement.  Government policy, consciously or unconsciously, has sustained the resulting low-wage-low-productivity model of competitiveness, hence keeping Canada in the bad equilibrium.
Turning this around will require a fundamental re-commitment to a steady improvement in the standard of living of the broad middle class – families that are reliant on employment for their primary source of income and that have limited individual market power to affect the wages they receive – as a central priority of government.
This commitment needs to be much more than pledging fealty to the middle class at election time and various boutique programs.  It will require conscious and coordinated changes in key policy areas that will move the Canadian labour market from being the "buyers' market" which it has largely been over the past 40 years, to a "sellers' market" where real wages begin to rise again. This in turn will drive an increase in productivity growth, thus moving Canada to a "good equilibrium" – a higher-wage-higher-productivity model of competitiveness.
Dr. Don Wright will discuss his recent paper published by the Public Policy Forum and propose several ways to fix the problem.
Resources
Download the slides in PDF format:  APEBC Webinar – Rhetoric vs. Results – Shaping Policy to Benefit Canada's Middle Class
Public Policy Forum publication by Don Wright, "Rhetoric vs. Results: Shaping Policy to Benefit Canada's Middle Class"

Public Policy Forum Fellow and former Deputy Minister to the Premier, Cabinet Secretary and Head of the Public Service of British Columbia
Don Wright
Don's career has spanned the academic, government and private sectors. From July 2017 to November 2020, Don was the Deputy Minister to the Premier, Cabinet Secretary and Head of the Public Service of British Columbia.
His previous government service included positions as Secretary to the Treasury Board and as Deputy Minister in the Ministries of Forests, Trade and Investment, and Education in the Saskatchewan and British Columbia governments.
From 1997 to 2001, Don worked for Weldwood of Canada, a forest products company, and was a vice president there before he returned to government service in 2001. From 2003-08 Don was the principal of Analytica Consulting, which provided advice to public and private sector clients. From 2008-2013 Don was President of the British Columbia Institute of Technology. From 2014-2017 he was President and CEO of Central 1 Credit Union.
Don has served on a number of profit and not-for-profit boards. Dr. Wright holds a Bachelor of Commerce from the University of Saskatchewan, a Masters in Economics from the University of British Columbia, and a PhD in Economics from Harvard University.
Don continues to be active in public policy discussions, provides advice to selected clients, and sits on a small number of boards.
CABE provides this information as a service to our members. Materials shown in the slides and/or video have been provided with the permission of the speaker(s). All rights belong to them unless otherwise indicated. CABE is not responsible for the accuracy or content of information contained. CABE is not responsible for, and expressly disclaims all liability for, damages of any kind arising out of use, reference to, or reliance on any information contained within this website.