CABE Mentor Program Opportunity:
We are now launching the 2022-23 mentoring program and invite you to submit your application online to be a mentee or mentor by December 2, 2022. The 2022-23 mentorship program is now closed to applications. Those who applied will be contacted by early January with their match.
Once you complete the on-line application, your CABE chapter program representative will be in contact with you.
The program is mentee-driven. Once the match is made, the mentee is responsible for managing the mentor relationship. We recommend arranging monthly meetings with your mentor that may be in person or by phone.
The program runs for approximately 6-8 months.
The mentee must currently be employed with two years of work experience.
Both mentee and mentor must be either national or local chapter members of CABE.
Mentoring can change your understanding of our profession and what we can accomplish.
To learn more about the program, please consult the guide.
Can't see the application form?  Please log into the website with your member username in order to apply.

Simon Martin
I found the Mentorship Program to be very beneficial. It goes beyond a traditional coffee chat. My mentor helped me strengthen some of my soft skills and gave me perspective about how I can be most effective while working within a larger team.

Dino Radocchia
The CABE Mentorship program provided me the opportunity to engage with young, passionate professionals looking to jump start their careers. While I was able to offer guidance and counsel, my mentee reciprocated with sophisticated and insightful alternative perspectives and approaches to issues and situations that reflected their personal experiences. Our interactions proved beneficial to both of us.

Armine Yalnizyan
Inaugural Atkinson Fellow on the Future of Workers and Past-President, Canadian Association for Business Economics (2017-2019)
"CABE is a unique resource for applied economists in Canada. Stay on top of your game by learning from expert analysis on cutting-edge issues, developing professional skills, and building networks."

Chris Lawless
Mystic Vale Economics, former Chief Economist at British Columbia Investment Management Corporation
Over my career, belonging to CABE and APEBC helped me build and broaden my network locally and across Canada, and their events have been great for learning and strengthening those professional relationships.

Craig Alexander
Partner and Chief Economist, Deloitte
CABE is the premier organization for the business economists in Canada.  Its conferences and events provide excellent opportunities for networking, information-sharing and professional development.  It's activities to help with the development and advancement of the next generation of economic leaders is about building for the future.

Peter Hall
Vice-President and Chief Economist, Export Development Canada
One of the great value proposition for CABE has always been networking. I come to the Kingston conference every year because I know senior level of people are going to show up and you get great ideas and debates.  It is like the ancient proverb, 'iron on iron, so one person sharpens another.'  CABE and its activities do that for me.

Natasha Apollonova
Co-Founder, Sigma Helix
If you are just starting or are mid-way through your career this is a great program to participate in. I have been involved with TABE mentorship program since 2015 and have been participating as both a mentor and a protégée. I have tremendously benefited from both roles. Sometimes it's just great to get another perspective over coffee or lunch. I would highly recommend this program.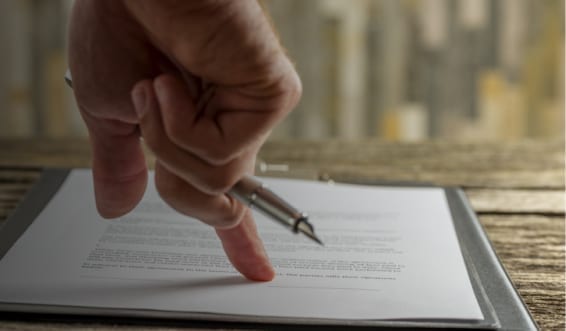 CABE By-Laws
Find out more about the rules and guidelines that are outlined in the latest CABE by-laws.
View CABE By-Laws