After the Pandemic: Getting Ready for the Next Black Swan

COVID-19 has led to a public health crisis, with devastating consequences on livelihoods, financial markets and government coffers. The last time the world experienced a viral outbreak of a similar scale was in 1918 with the surge of the Spanish flu. These kinds of low frequency-high impact events are often referred to as Black Swans. Though rare, their destructiveness is broad and long-lasting, requiring a proactive approach to improve societal and economic resilience. Canada is exposed to a series of Black Swan risks. The insurance industry has been modelling tail risks for a long time and has deep expertise in this matter.
Claudia Verno (Insurance Bureau of Canada) will host a panel session with Dipika Deol (Swiss Re), Grant Kelly (P&C Insurance Compensation Corporation) and Frank Chong (BC Financial Service Authority) to discuss what could be the next big shock to hit Canada and how to prepare.
About the Speakers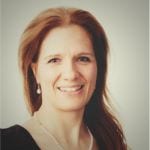 Claudia Verno, moderator
Director, Policy, Natural Catastrophe and Climate Change, Strategic Initiatives, Insurance Bureau of Canada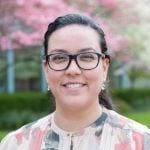 Dipika Deol
SVP and Head of P&C Underwriting, Canada & English Caribbean, Swiss Re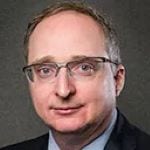 Grant Kelly
Chief Economist and VP Financial Analysis and Regulatory Affairs, Property and Casualty Insurance Compensation Corporation (PACICC)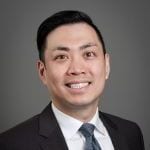 Frank Chong
Vice President and Deputy Superintendent of Financial Institutions, Regulation – BCFSA
Resources
Download the slides:
TABE Webinar – After the Pandemic Getting Ready for the Next Black Swan – Grant Kelly
Additional Reading recommended by our Panelists:
PACICC and Catastrophic Risks
http://www.pacicc.ca/wp-content/uploads/2017/11/WIF-2013-Natural-Disasters.pdf
http://www.pacicc.ca/wp-content/uploads/2017/11/WIF-2016-Natural-Disasters-2016-Update.pdf
The Geneva Papers on Risk and Insurance: https://doi.org/10.1057/s41288-019-00141-x
Canadian Earthquake Risk
http://www.ibc.ca/pe/resources/studies/fault-lines-earthquakes-insurance-and-systemic-financial-risk
https://www.iclr.org/wp-content/uploads/2020/11/Vancouver-Executive-summary-E.pdf
https://www.iclr.org/wp-content/uploads/2019/11/Montreal-Executive-summary_E.pdf
CABE provides this information as a service to our members. Materials shown in the slides and/or video have been provided with the permission of the speaker(s). All rights belong to them unless otherwise indicated. CABE is not responsible for the accuracy or content of information contained. CABE is not responsible for, and expressly disclaims all liability for, damages of any kind arising out of use, reference to, or reliance on any information contained within this website.