Canada's Tourism Industry and COVID-19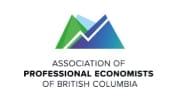 Presented by Richard Porges and Michel Dubreuil
Moderated by Antonia Prlic
A discussion of the economic impact of COVID-19 on the Canadian tourism industry and the prospects for recovery in 2021 and beyond.
Resources
Download a selection of the slides in PDF format:  APEBC Webinar – COVID-19 and Tourism
About the Speakers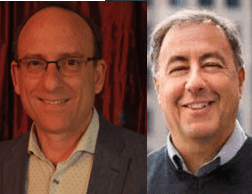 Richard Porges – Destination BC
Richard Porges is Interim President and CEO with Destination BC. Richard provides strategic leadership for Destination BC's Corporate Communications, Research and Analytics, Human Resources, and Corporate Services departments. In addition to his role at Destination BC, Richard is also a regular lecturer in the Tourism Entrepreneurship program at the Management Centre of Innsbruck (MCI) and with the University of Victoria's Department of Economics. Before joining Destination BC, Richard taught in the Economics, MBA and MPA programs at the University of Victoria and was a consultant for several government and non-profit organizations.
Michel Dubreuil – Destination Canada
Michel Dubreuil is the Manager of the Consumer and Market Intelligence Unit at Destination Canada in Vancouver. At Destination Canada Michel oversees the administration of the tourism statistics program with Statistics Canada and, with his team of analysts, the management of market research initiatives as well as the design and development of economic analysis models. He also represents Canada on the United Nation World Tourism Organization on the Committee on Statistics and Tourism Satellite Account.
Michel holds a Master's of Science degree in Agricultural Economics from the University of British Columbia. Prior to joining the tourism research world, he worked as a bio-economic analyst and a business development manager in the fish farming industry on Canada's West Coast and later as an economist for the poultry sector in Ottawa. Michel is a past President of the Travel and Tourism Research Association of Canada.
CABE provides this information as a service to our members. Materials shown in the slides and/or video have been provided with the permission of the speaker(s). All rights belong to them unless otherwise indicated. CABE is not responsible for the accuracy or content of information contained. CABE is not responsible for, and expressly disclaims all liability for, damages of any kind arising out of use, reference to, or reliance on any information contained within this website.