Covering All the Basics: Reforms for a More Just Society – The British Columbia Expert Panel on Basic Income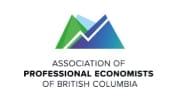 David Green chaired the BC Basic Expert Panel on Basic Income from 2018 to 2020.  The Panel was set up by the Government of British Columbia to address what re-designs of the social safety net would lead to a more just society.  At the time, universal basic income (UBI) had become a widely-discussed topic in the popular media and policy circles, with proponents asserting that it would eliminate a vast array of social programs and their high administrative costs while providing recipients of UBI with more personal choice about how to spend a simple lump-sum transfer payment from government.  The BC Expert Panel investigated this and other arguments for and against such a simple cash transfer compared to the actual set of 'social safety net' programs in British Columbia.  The Expert Panel found that the reality of a basic income scheme in a world of recipients with many different needs and a wide spectrum of abilities is likely to be far more complex and costly than the proponents acknowledge.  The Panel's report and offers important lessons for any government contemplating such as transition.
Resources
Download the slides in PDF format:  BC Basic Income Panel

Professor, Vancouver School of Economics, University of British Columbia
David Green
David Green is professor in the Vancouver School of Economics at the University of British Columbia and an International Fellow at the Institute for Fiscal Studies in London.  His research interests centre around determinants of the wage and employment structure. This has entailed bridging between macro labour (worrying about general equilibrium effects) and micro labour identification issues.  David obtained his Ph.D. from Stanford University.
CABE provides this information as a service to our members. Materials shown in the slides and/or video have been provided with the permission of the speaker(s). All rights belong to them unless otherwise indicated. CABE is not responsible for the accuracy or content of information contained. CABE is not responsible for, and expressly disclaims all liability for, damages of any kind arising out of use, reference to, or reliance on any information contained within this website.