Enabling British Columbia's Creative Sector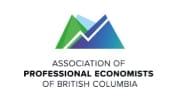 British Columbia's creative industries are storytellers – the province is a global leader in original content creation and production. Its diverse creators and creative companies bring a distinct perspective to a highly competitive global marketplace that is expanding rapidly. This highly skilled talent base delivers stories and experiences that inform, entertain and connect people across the many media forms we all consume today – whether traditional or emerging. From big screen and mobile phone to headset, console, live stage and printed page, join Prem Gill CEO of Creative BC, as she shares perspectives on the business behind these forms of entertainment and the nuances, challenges and future opportunities she sees for B.C.'s creative sector.
Resources
Download the slides in PDF format:  APEBC Webinar – Enabling BC's Creative Sector

Chief Executive Officer, Creative BC, Board member of BC Tech and The Bell Fund
Prem Gill
Prem Gill is Chief Executive Officer of Creative BC. The organization is designated by the Province of British Columbia to focus on uniting, sustaining and growing British Columbia's dynamic and diverse creative sector including motion picture, music and sound recording, interactive and digital media, and magazine and book publishing.
Prem has been named one of Canada's 100 most powerful women, Vancouver Magazine's "Power 50" and received the Community Catalyst award from the Greater Vancouver Board of Trade. She brings more than 20 years of experience from the digital media and entertainment industries to her current role as CEO, where she is responsible for delivering a wide range of programs and services that will expand B.C.'s creative economy to reach its economic, social and creative potential both at home and globally.
Before Creative BC, Prem spent eight years with TELUS, most recently in the role of Director of Production & Original Programming. Her commitment to the advancement of B.C.'s creative economy can be seen through her achievements there, including the successful development and launch of the STORYHIVE program and TELUS Optik TV community channel.
For many years, Prem has championed Canadian creativity as a representative and spokesperson to media, industry and government at all levels. Previous roles and responsibilities have included government and regulatory affairs, independent media consultation, cross-platform marketing, communications, research, public affairs and multicultural programming.
Prem currently sits on the Board of Directors of The Bell Fund, a not-for-profit organization supporting Canadian Media content makers and on the Board of Directors for BC Tech Association, representing B.C.'s tech sector.
Website: www.creativebc.com
CABE provides this information as a service to our members. Materials shown in the slides and/or video have been provided with the permission of the speaker(s). All rights belong to them unless otherwise indicated. CABE is not responsible for the accuracy or content of information contained. CABE is not responsible for, and expressly disclaims all liability for, damages of any kind arising out of use, reference to, or reliance on any information contained within this website.