Opportunities in the BC Mining Sector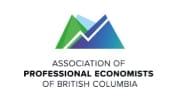 British Columbia has a unique, generational opportunity to provide the low carbon metals and minerals needed for global energy transitions toward achieving net zero emissions by 2050.
Tim McEwan, the Mining Association of BC's Senior Vice President, Corporate Affairs will provide an update on British Columbia's mining industry, including how it is embracing innovation; Environment, Social and Governance (ESG) practices; and Indigenous partnerships in its operations and development prospects.
Resources
Download the slides in PDF format:  APEBC Webinar – Opportunities in the BC Mining Sector

Senior Vice President, Corporate Affairs, Mining Association of British Columbia
Tim McEwan
Tim McEwan is Senior Vice President, Corporate Affairs with the Mining Association of British Columbia (MABC).
Tim's professional career spans more than 25 years in senior executive and advisory roles focussed on public policy and economic development.
During his time with the BC public service, Tim served as Deputy Minister of Small Business, Red Tape Reduction, and Minister Responsible for the Liquor Distribution Branch (LDB) and as Associate Deputy Minister of the BC Major Investments Office. Tim also served as founding Executive Director of the BC Progress Board which was mandated to benchmark BC's economic, environmental, and social performance and to provide strategic advice to the Premier of British Columbia.
As President and CEO of Initiatives Prince George Development Corporation – the economic development authority for Prince George, BC – Tim led efforts to advance the city's critical role as the centre of northern BC's globally-connected, knowledge-based, resource economy.
Prior to his current role with MABC, Tim was Senior Vice President, Policy & Stakeholder Engagement with the Independent Contractors and Businesses Association. Early in his career, he served as Director, Programs & Policy with the Business Council of BC, and had a key leadership role in the landmark multi-association BC Business Summit initiative.
Tim has served as a member of the Deputy Ministers Council of BC and the Board of Governors of the Business Council of BC, along with numerous other government and non-profit organizations.
Tim holds a B.A and an M.P.A. from the University of Victoria, and lives with his wife Cynthia McEwan in Tsawwassen, BC.
CABE provides this information as a service to our members. Materials shown in the slides and/or video have been provided with the permission of the speaker(s). All rights belong to them unless otherwise indicated. CABE is not responsible for the accuracy or content of information contained. CABE is not responsible for, and expressly disclaims all liability for, damages of any kind arising out of use, reference to, or reliance on any information contained within this website.