Path to Recovery – Outlook for Air Travel through YVR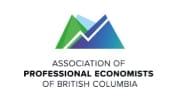 Border closures and travel restrictions had a devastating impact on air travel. As restrictions lifted the demand for air travel has rebounded but recovery has just started. International arrivals to BC remain well below pre-pandemic levels and restrictions and geo-political tensions continue to affect key markets.
Nate Wong, Manager, Air Service Development, will provide an update on passenger traffic through YVR and what the trajectory for recovery may be.
Resources
Download the slides in PDF format: APEBC Webinar – Outlook for Air Travel and YVR

Manager Air Service Development, YVR
Nate Wong
Nate Wong has been with YVR for the past 6 year where he is responsible for aviation business development, data analytics, and passenger forecasting.  During his time at YVR, Nate has been involved in establishing new carriers which include Turkish Airlines, Jetblue, and Singapore Airlines.   Prior to YVR, Nate spend 10 years at Phillips Hager North Investment Management as an analyst.
CABE provides this information as a service to our members. Materials shown in the slides and/or video have been provided with the permission of the speaker(s). All rights belong to them unless otherwise indicated. CABE is not responsible for the accuracy or content of information contained. CABE is not responsible for, and expressly disclaims all liability for, damages of any kind arising out of use, reference to, or reliance on any information contained within this website.