Short-Term Retention Rates of Economic Immigrants in Atlantic Provinces: Evaluation of the Atlantic Immigration Program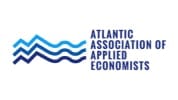 Economic immigrants are selected based on their ability to become economically established in Canada and contribute to the country's economy. Therefore, understanding whether economic immigrants remain in their intended destination is critical for non-traditional immigration destinations like Atlantic provinces to make future policies that can attract and retain immigrants to enhance regional economic development. The Atlantic Immigration Program (AIP) is a federal immigration program launched in 2017 to recruit immigrants to meet specific labour market needs in Atlantic provinces by involving employers in the selection process and settlement planning. These measures are considered to increase retention rates. Yet, no previous studies have systematically analyzed whether immigrants under the AIP have a higher retention rate than other economic programs in Atlantic Canada. Dr. Haan will present a study on how the AIP improved the first-year retention rates of immigrants who arrived in Atlantic provinces between 2017 and 2019. He will provide implications and recommendations for policymakers to develop immigration programs that effectively recruit retainable immigrants for Atlantic Canada.
Resources
Download the slides in PDF format: Short-Term Retention Rates of Economic Immigrants in Atlantic Provinces: Evaluation of the Atlantic Immigration Program

Director, Statistics Canada Research Data Centre, Western University
Michael Haan
Dr. Michael Haan (PhD, University of Toronto, 2006) is an Associate Professor at Western University. From 2005-2010, Dr. Haan held an academic appointment at the University of Alberta, where he was Winspear-Archer Research Fellow in Immigration and Social Policy. From 2010-2015, he was Canada Research Chair in Population and Social Policy at the University of New Brunswick. He is also research associate at the Prentice Institute for Global Population and Labour at the University of Lethbridge, and at the McGill Centre for Population Dynamics.
CABE provides this information as a service to our members. Materials shown in the slides and/or video have been provided with the permission of the speaker(s). All rights belong to them unless otherwise indicated. CABE is not responsible for the accuracy or content of information contained. CABE is not responsible for, and expressly disclaims all liability for, damages of any kind arising out of use, reference to, or reliance on any information contained within this website.