TABE Chief Economists' Panel: An Uncertain Future after an Unprecedented Year
with Catherine Mann and Douglas Porter
2020 is a year without precedent. From a global pandemic to political instability, the global economy has lurched from one crisis to another. Nowhere is this more true than in North America, where ongoing political uncertainty has loomed over extraordinary policy interventions to combat the impacts of the COVID-19 pandemic. Please join Catherine Mann and Douglas Porter as they help us to make sense of where the economy has been and provide insights on where it is going.
About the Speakers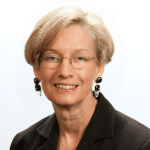 Dr. Catherine L. Mann is the Global Chief Economist at Citibank where she is responsible for thought leadership, research guidance of a global team of economists, and cross-fertilization of research across macroeconomics, fixed-income, credit, and equities. She is outgoing Chair of the Economic Advisory Committee of the American Bankers Association and Vice-Chair of the Economic Policy Committee of the Business at OECD (formerly known as BIAC, the Business and Industry Advisory Committee).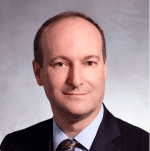 Douglas Porter has over 35 years of experience analyzing global economies and financial markets. As Chief Economist at BMO Financial Group, he oversees the macroeconomic and financial market forecasts and co-authors the firm's weekly flagship publication, Focus. Mr. Porter manages the team that won the prestigious Lawrence Klein award for forecast accuracy of the U.S. economy, and was named by Bloomberg as top Canadian forecaster.
Resources
Download the slides:
TABE Webinar – Chief Economists Panel – Doug Porter
Slides for Catherine Mann's presenation are unavailable.
A video of this webinar is unavailable.
CABE provides this information as a service to our members. Materials shown in the slides and/or video have been provided with the permission of the speaker(s). All rights belong to them unless otherwise indicated. CABE is not responsible for the accuracy or content of information contained. CABE is not responsible for, and expressly disclaims all liability for, damages of any kind arising out of use, reference to, or reliance on any information contained within this website.