Unmasking Differences in Women's Full-time Employment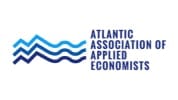 This presentation will focus on how women's full-time employment rates evolved from 2007 to 2021. It will discuss the extent to which aggregate statistics on full-time employment mask the distinct experiences of diverse groups of women, namely Indigenous women, immigrant women, and non-Indigenous women born in Canada. This allows for a better understanding of how the dynamics in full-time employment by population group either mirror or deviate from broad patterns by age, education and marriage and motherhood status.
Resources
Download the slides in PDF format: AAAE Webinar – Unmasking Differences in Women's Full-time Employment

Senior Researcher, Statistics Canada
Marie Drolet
Marie Drolet is a senior research economist with the Centre for Gender, Diversity and Inclusion at Statistics Canada. Her research mostly focuses on gender issues in the Canadian labour market. Marie holds a Bachelor of Arts Honours degree from Queen's University and a Master's degree in Economics from McMaster University.
CABE provides this information as a service to our members. Materials shown in the slides and/or video have been provided with the permission of the speaker(s). All rights belong to them unless otherwise indicated. CABE is not responsible for the accuracy or content of information contained. CABE is not responsible for, and expressly disclaims all liability for, damages of any kind arising out of use, reference to, or reliance on any information contained within this website.